The 1875 Opera Hall : Your Wedding Venue
With the warm of natural wood and soft lighting, the hall is a perfect place to have your wedding or reception, or both!   The Center of Harmony offers an unique space and experience for those looking for a more intimate and expressive experience.  We have several preferred caters that we can recommend or you can bring your own.    The various businesses of the Center can also help to create a memorable day.   While the hall has a capacity of 172,  it is better suited for parties of 150 or less.
A Truly Intimate Wedding Venue
We do weddings differently.   Unlike the large hotels and banquet halls, we do not restrict you to any food, liquor, decor, or other vendors.   We take pride in providing a beautiful and intimate space, a blank canvas for you to create a wedding that you dream of.   Call for rates and availability today!
Our Wedding & Reception Package Includes:
The weekend is yours to set up, decorate, and tear down.   Access begins Friday at 10AM and extends to Sunday at 10AM.    *Additional time is available, call to discuss.

You can bring your own food, caterer, alcohol, or DJ.   There are no restriction on who you can work with. There are a lot of wonderful partners and vendors out there.  You are free to work with who ever you would like.   If you need a few good referrals,  click here for a list of some those that have worked with the Center previously.
A 50% non refundable deposit is required to hold the date.  The balance is due two weeks prior to the event.
Reservation & Event Coordination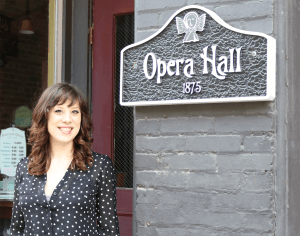 To provide the personalized and responsive experience, The Center has partnered with Shaina Sage, of Shaina Sage of Sage Artisan Group LLC. She is the exclusive booking agent and events coordinator for the Center of Harmony.
Shaina will answer your questions, show the hall, provide you with the contract and assist in any way you need to create a memorable experience.
She can also provide you an ala carte menu of additional services and support.  From assistance with vendor recommendation & coordination, onsite assistance, set up and tear down, you can rest easy knowing your wedding or event will go off smoothly.
Visit Sage Artisan Group LLC for examples and information about her services.
Request a Quote or More Information
We would be happy to help answer your questions and provide any information we can.  You can contact us online, click here or call  724-400-6044  ext 12