The Rough & Tumble. Back for more
04/29/2016 @ 8:00 pm

-

10:30 pm

$15
The Rough and Tumble.  Back to Harmony
The Rough & Tumble used to say they were from Nashville, TN.  That was before April 2015 when 5 year members Mallory Graham and Scott Tyler quit their day jobs, sold everything they owned, and gave their thirty day notice on their rental house to trade in for a life permanently on the road.  With their sixteen foot camper and their 97 pound dog, Butter, they have been touring nationwide.  Don't let their vagabond tendencies fool you– this americana-folk duo are a compact team of close harmonies, versatile instrumentation, and deliberate songwriting all presented a nudge of the elbow and a tongue in the cheek.  Haunting, quirky, solemn, and spritely, The Rough & Tumble are for the faint of heart and the strong of will.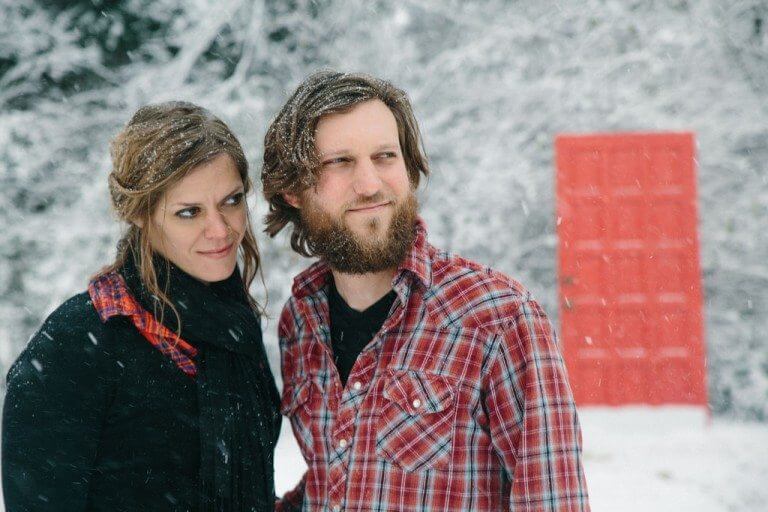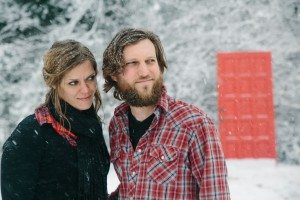 In 2011, the friends-turned-bandmates released their first EP, We Sing in Your House When You're Not There… we even ordered pizza., an exploration of watching other people's dogs while eating other people's food.  Shortly after, the duo released their second EP, We Don't Believe in Monsters, Anymore… but will you please check under our beds?, wherein the band discovered that they did, in fact, still believe in monsters.  In 2012, their third EP, For You, Now That You're Married… and for me, too., generated a sudden foreshadowing for the band, still noted in history books as the time they knew everything they didn't know.  
2013 proved to be a small miracle as The Rough & Tumble met their deadlines and wrote, recorded, and released two songs a month every month.  The result was The Rough & Tumble's Holiday Awareness Campaign, a project that fought for the underprivileged, uncelebrated holidays in the calendar year.  While having fun with days like Meteor Day and Boxing Day, The R&T additionally observed the great sadness that can accompany great celebration with A Day for the Remembrance of the Souls of Lost Whales and Evaluate Your Life Day.  
 In 2014, filmmaker friend Alyssa Pearson asked the duo to create a soundtrack for her upcoming film, Pieces and Pieces.  Up for the challenge, the songwriters took on the task, tackling issues of PTSD, women's rights, war, and the love in between.  While the film is still to be released, The Rough & Tumble released the seven songs, dually named Pieces and Pieces, on March 1, 2016.   
A few new songs and a few old ones are in the works, now, as The Rough & Tumble continue their meandering back and forth across the country.  Likely, any minute now, they will be in a town near you, singing sad songs and telling bad jokes until the next town calls them.
Tickets Available Online Now
Doors at 7:30pm,  Show at 8pm.    BYOB, please enjoy responsibly.   The Center of Harmony is a listening venue, please silence your phones and keep conversations to a minimum for everyone's enjoyment.
Related Events