Harold Betters Quartet; Harmony Jazz Fest 2015
08/29/2015 @ 7:00 pm

-

9:00 pm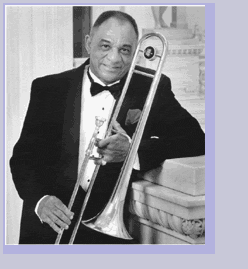 There is exciting late summer news from Harmony as the Harmony Business Association announces HARMONY JAZZ FEST 2015 to be held the weekend of August 28th-29th-30th. FRIDAY NIGHT AUGUST 28th the opening jazzed event will feature The David Bruce Smith Trio + One at 7:30 PM at the Bottlebrush Gallery on the Harmony Square. It promises to be a cool night of original and jazz improv by one of the areas distinct musical talents. Tickets are Adults 15.00 and Students $ 8.00. Later for the night owls there will be Impromptu Jazz after Nine at the Harmony Inn.
SATURDAY AUGUST 29th JAZZ FESTIVAL EVENTS begin with Harmony's music traveler Ronni Weiss who returns to share her new jazz voice at the Wunderbar at 1:00 PM. At 3:00 PM Saturday afternoon find your spot in downtown Harmony, and be part of a special Music Celebration in honor of the Pittsburgh Jazz Legend Harold Betters. The HBA is "Calling All trombones…or at least 76 Trombones"…to gather in Harmony and play tribute to Harold Betters a Pittsburgh Jazz Icon. Harold is 85 plus and continues enthusiastically entertaining appreciative audiences in the area. It is hoped trombone players young to old will join in a Jazz Jam including a parade walk up Mercer Street in downtown  Harmony to Wood Street Park playing "76 Trombones" in Jazz Swing.  At the end of the Parade "Jam in the Park" in concert formation with "Amazing Grace" and a HB favorite "What a Wonderful World". The first "76 Bones" to register will be eligible in a drawing for gift cards and prizes.
Later Saturday evening come to hear the Harold Betters Quartet in Concert at 7:00 PM at the historic Harmony Opera House on Mercer Street in Harmony.
The concert will feature Harold Betters on Trombone, Randy Williams on Drums, Dan Wasson on Bass, and hometown "Piano Man", a growing legend in his own right, John Burgh. Also joining Harold is the up and coming trombonist Colton Dietz in a special guest appearance. The old Opera House will really be jumping come Saturday night. Unfortunately the venue is on the second floor and is not handicap accessible. Tickets $15.00 Student $ 8.00. Those left standing can then cross the street to the Harmony Inn for a "jazz night cap".
SUNDAY AUGUST 30th JAZZ FESTIVAL EVENTS, will include: a mellow Sunday Jazz Brunch in the outside garden of the vintage Stohr Haus Bakery on the village Main Square. Brunch will be served from 10:00 to 1:00 PM. Reservations can be made by calling 724-473-0306.
The close out event for Jazz fest 2015 will be Sunday Afternoon. The regional jazz groove favorite CATRO will be on the patio at the Harmony Inn from 4:00 PM to 7:00 PM. CATRO is led by Mark DeWalt tripping on the piano keys, with the incomparable David Kana on tenor sax, Bob Insko the big man on Bass, rythmn man Steve McMurray on drums and the marvelous Tammi Dahl doing vocals.
If coaxed there will be lingering Impromptu Jazz at the Inn after sunset and beyond.
Truly a great way to spend the last summer weekend before Labor Day.
Related Events