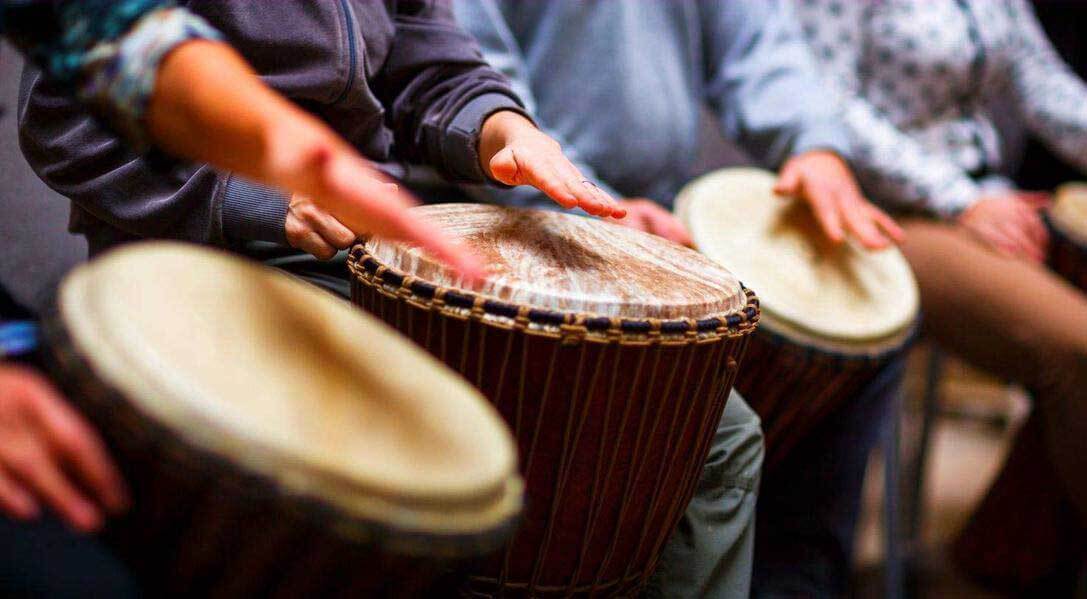 The Harmony Drum and Dance Circle is back!
After a brief winter hiatus, the Drum Circle returns in March.   Come out, reconnect and celebrate!
The Harmony Drum and Dance Circle meets on the first Thursday of each month at 7pm.   The Drum Circle is an open, safe and fun event for everyone.  No Experience or Drums needed!   Just come on out and give it a try!
Doors open at 6:45 PM and the circle will begin at 7.
We start with a few minutes of basic instruction for new people and then we drum away!! Plenty of instruments to borrow and try out. Huge dance floor to move around if you wish.
Lots of friendly people to meet. Experienced drummers are always welcome to help us keep the beat and lend their talent to the group.  Please bring a water bottle.
Suggested donation $10.00