Dylan Jane Concert w/Heidi Jacobs
04/18/2014 @ 8:00 pm

-

11:00 pm

$15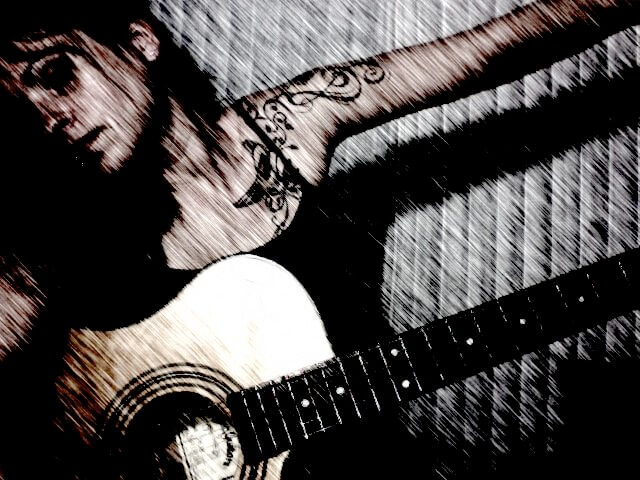 Fused with a fascination of all things literary, poetry and then lyrics came right behind. She describes her music the same way we hear it: "lyrically centered." She sees the words and music as puzzle pieces, the sound of her guitar as shades of color, the entirety of songwriting as a process, not an end. And it's an organic process, still childlike in many ways, crafting songs as she picks up little bits of influence and knowledge along the way but fully embracing the mysteries of it and admiring how inscrutable it can all be. It's all about the joy of invention.
With her debut album Paint, Clay, and Other Mediums, released in March of 2012, made with producer and musician Bret Alexander at Saturation Acres Recording Studio in Dupont, PA, she says the recording process has opened up a new understanding of what she wants to accomplish as an artist. She hopes to be as prolific as time and fortune will allow.
Paint blends a wide spectrum of styles, each song quite varied from the next, and includes musicians from all different backgrounds. You get a clear sense of an artist on the brink of a sound that is still emerging, evolving, and constantly taking shape.
Ticket Info:
Doors at 7pm / Show at 8pm
$15 Presale / $20 at the door
BYOB – Please be responsible – this is a listening event. Anyone being disruptive will be asked to leave
Heidi Jacobs
Edgy and honest, indie singer-songwriter Heidi Jacobs harkens back to the
salad days of the anti-folk movement, when songwriters like Ani Difranco could
hold an audience in rapt attention with little more than some impromptu poetry
and a battered acoustic guitar. with a punchy and idiosyncratic guitar style,
simultaneously minimalistic and hypnotic, Jacobs drapes tales of
world-weariness and longing for transcendence over her deceptively complex
arrangements. Her voice rich in aural texture and intonation, she is a
confessional narrator and autobiographical sketch artist, presenting a
modern perspective on issues of loss, longing and faith. Still, despite the
occasional metaphysical weight of her songwriting, she is a warm and engaging
performer, presenting a focused and intense stage presence tempered with
conversational levity.
Having toured throughout the region, working lonely coffee houses when
not opening for more name -recognizable musicians, Jacobs has honed her
craft the hard way — one chord and one verse at a time. largely performing
without the benefit of backing musicians, she's had to master the dynamics of
varying vocal, lyrical, and instrumental intensity to emphasize and amplify the
depths of her songwriting and compete with musicians who can pad their
performance with cheap volume and vitriol. as such, the resulting musical
interplay is presented as an intimate, singularly cohesive statement from a
young artist who catalogs and explores what it means to be alive today. She
would like to continue that exploration with all those adventurous enough to
accompany her.
Related Events