Didgeridoo Journey Meditation
04/11/2019 @ 6:30 pm

-

8:00 pm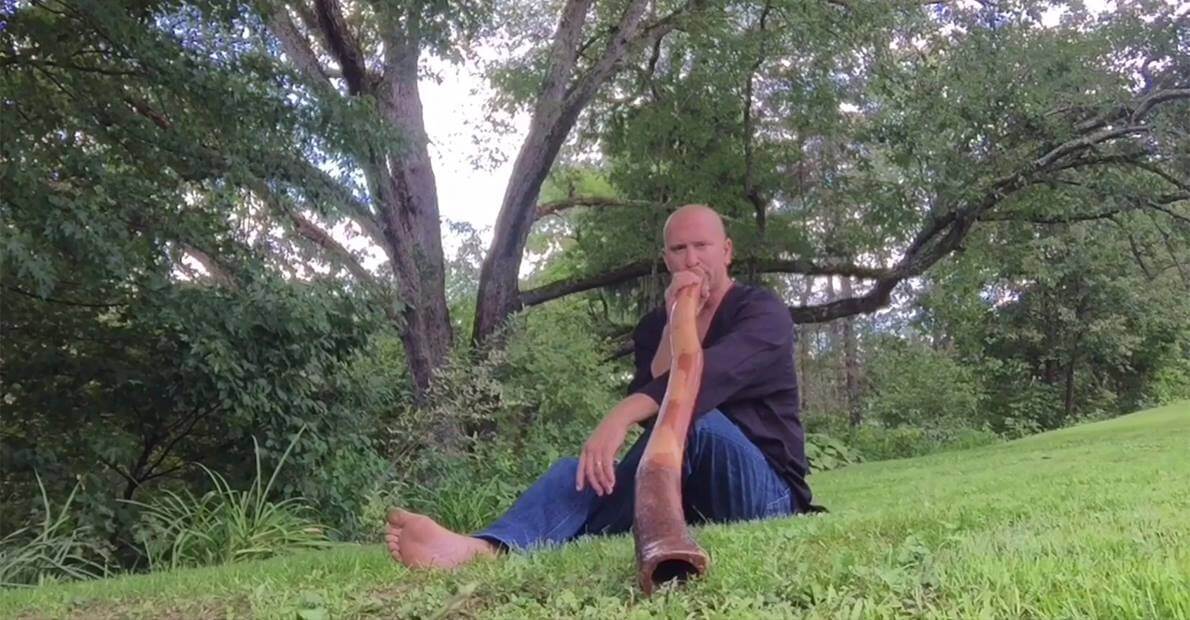 Didgeridoo Journey Meditation
Connect, breathe and guide your space within.
Bring peace and healing to the mind, body, and soul.
This workshop offers an introduction to the therapeutic principles of the didgeridoo and a basic overview of journeying/meditation. The meditation consists of a 50-minute didgeridoo journey followed by group sharing, question and answer time.
The didgeridoo keys selected for this meditation are played for longer durations and chosen for their ability to support journeying, meditation, visioning, and intention-manifestation.
What is Harmonic Therapy w/ the Didgeridoo?
The didgeridoo is an ancient, musical instrument and powerful tool that lifts an individual's vibration back to a less chaotic and natural rhythm. It does this by producing a broad range of harmonics in a universal tone that positively affects the physical body, subtle energy system, and mind.
Harmonic therapy has been used to aid in meditation and relaxation, acting as a tuning fork for your body's natural resonant vibration on a cellular level. Reported effects range from relief of muscle pain and stress to a greater the sense of clarity and heightened energy flow along reopened chakra points.
Cost: $35
Please Preregister: (724) 400-6044, Events@TheCenterOfHarmony.com
Related Events