Rhythm of Life Retreat Day
October 27 @ 9:30 am

-

4:30 pm

$15 – $100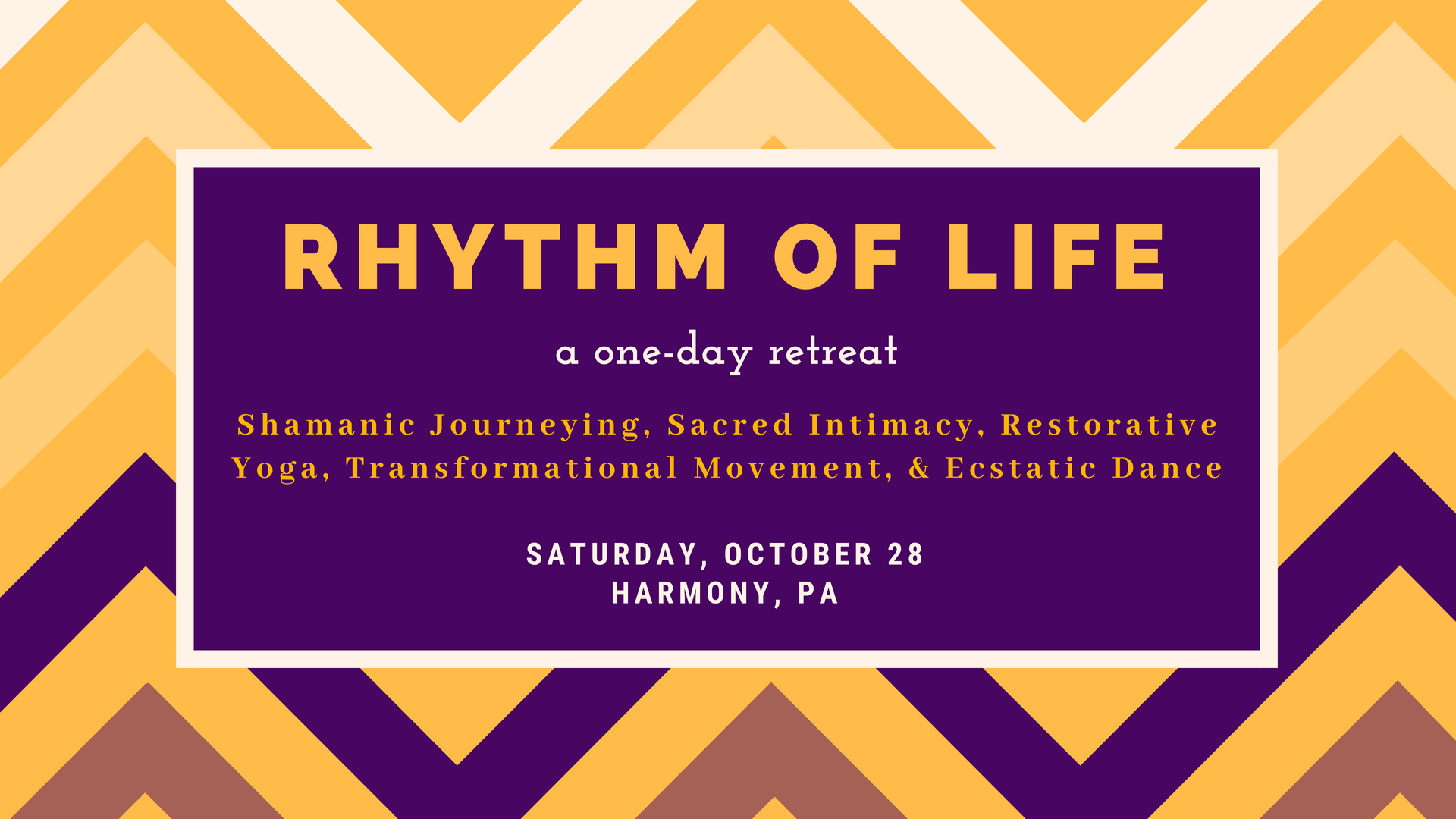 Workshop Descriptions
Change Your Consciousness – Change your Life! with Dr. Harry Pepper
Living a powerful and conscious life, free of limitations, involves recognizing that changing our lives begins with changing the relationship we have with ourselves. In this interactive and experiential workshop, participants will have the opportunity to explore altered consciousness states as a method of building healthier relationships with their inner selves. Nurturing this internal relationship will often provide new creative solutions to old problems and patterns, deep personal insight, emotional and physical healing, and newly discovered levels of self-acceptance. Come learn how a drum, a specific rhythm, and an ancient healing technique adapted for the modern day can change your life!
Drum, Write, Draw with Bryan Fazio
Join us as we explore ways to relax, tap our creativity and feel joy through some of the planet's oldest art forms: drumming, writing, and drawing. Each of these activities has been scientifically proven to stimulate your creative right brain.
DRUM – Experience the joy of drumming and recreational music making in a supportive group setting.
WRITE – Capture the moment with spontaneous prose/poetry.
DRAW – Learn lifelong tools to create your own original mandala art.
This workshop will empower you to access a deeper sense of your own inherent, unique creativity.
Sacred Intimacy  with Dr. Harry Pepper and Karen Jaynes
Living a life of sacred intimacy continually challenges us to be vulnerable, open-hearted, face our deepest fears, and live life in alignment with our deepest purpose, values, and intuition. All the relationships in our lives provide a transformational mirror giving us the opportunity to take an honest look at the ways in which we express ourselves fully as well as the ways in which we hide and protect ourselves in order to avoid getting hurt. This interactive and experiential workshop will explore the themes of the masculine and feminine archetypes, sexual polarity, and conscious love in relationships. Participants will have an opportunity to break free from the conventional and sometimes limiting definitions of love, discover greater depths of intimacy in themselves and their relationships, and recognize the healing power of their own unique and sacred gift, the gift of their love.
Body Consciousness & Healing Movement with Tricia Chirumbole and Karen Jaynes
Everything that we need to heal and grow can be found within our own mind~body consciousness. This experiential workshop will support you in tapping into this source of insight and energy that is always available to you. Through intention setting, breathwork, sensory isolation and guided healing movement, you will have an opportunity to explore the unique rhythm of your own body and experience how it supports navigating challenging aspects of your self and your life. We will journey together through mindful awareness, non-judgment, accessing our core power, embodying our boundaries, dealing with challenging emotions, and celebrating ourselves and one another! Our goal is for you to experience feeling at home in your own body and safe to authentically express yourself in connection with others. All levels of physical ability will be welcome and accommodated.
Evening Concert with Spiral Rhythms Ensemble and Ecstatic Dance Pittsburgh
The ecstatic dance experience is a fun, safe, intentionally created space for the free expression of body, mind, heart, and soul.  Participants are invited to let go of their minds and sink into the wisdom residing in their bodies. You may choose to watch and move your body as you wish.
Musicians and dancers create the dance together, in the moment, to realize deeper connections with each other and themselves, through emergent, authentic, and free-form expression. The experience is a powerful and transformative metaphor where individuals discover their self-limiting beliefs and the power they possess to overcome them, while connecting authentically with others.
No dance experience is required; No steps to learn – Come as YOU are and Move as YOU wish! All bodies and physical ability levels are welcome. Get back in touch with your body, your intuition, your unique expression, and the ecstasy that lives within you!
Schedule
9:30 to 10am  Registration
10 to 10:30 am   Opening Experience for full day participants
10:30 to 11:30am  Workshop – Change Your Consciousness, Change Your Life with Dr. Harry Pepper
11:30 am to 1:00pm     Lunch Break. *not provided. –  Explore the options for local places to eat on your own.
1:00 to 2:15 pm     Workshop – Drum Write Draw with Bryan Fazio
2:30to 3:30pm     Workshop –  Transformational / Trance Movement with Tricia Chirumbole
3:45 to 5:00pm    Workshop – Sacred Intimacy with Dr. Harry Pepper and Karen Jaynes
5:00 to 6:30pm     Dinner Break.  *not provided. –  Explore the options for local places to eat on your own.
6:30 to 8:00pm    Concert – Spiral Rhythms Ensemble and Ecstatic Dance Pittsburgh
Meet the Instructors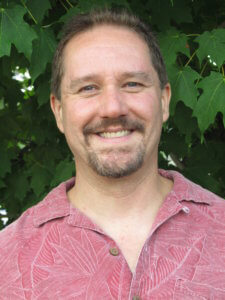 Harry Pepper
Harry Pepper, Ph.D., is a psychologist and a musician. Harry also maintains a private practice and has a growing life coaching practice, working with clients across the nation. He is an experienced presenter on a wide range of topics including holistic and alternative healing approaches, shadow work, relationship issues and men's issues.  His musical collaborations include Jim Donovan and the Sun King Warriors, Matt Otis and the Sound, and the Spiral Rhythms Ensemble.
Karen Jaynes
Karen Jaynes, eRYT is an internationally recognized yoga teacher, practicing and teaching yoga, fitness and movement in the wellness industry over the past 20 years. With a background in business and as a creative entrepreneur, she has worked with and created successful businesses; teaching and coaching thousands of clients and students. She is an intuitive and uniquely unpredictable facilitator using radical healing and fierce love in experiential techniques guiding diverse groups along physical, emotional and spiritual journeys, through trauma and addiction recovery, PTSD and CPTSD. Karen is very proud to be mom to two amazing teenagers she feels are her greatest teachers. She believes that the root of our personal sustainability and successes begin and grow from intimately knowing ourselves.
Tricia Chirumbole
Tricia is a dancer, facilitator, and community activator, who is passionate about co-creating opportunities for personal and collective growth, healing, and joy through movement and mindful awareness! Her workshops weave wisdom from a range of traditions: Dancing Mindfulness (trauma informed), 5 Rhythms, Contact Improvisation, Ecstatic Dance, Kundalini Yoga, Tibetan breathwork, and more! Tricia is the founder of Ecstatic Dance Pittsburgh and co-founder of Pittsburgh Contact Improvisation.
Bryan Fazio
Bryan Fazio is a percussionist from New Brighton, PA. He has been facilitating and teaching drumming workshops for more than 10 years. He performs regularly as a member of Jim Donovan & Sun King Warriors. The band has just released their second album – We See Through It (2018). He has released his first solo album Like A Gorilla (2018). Bryan also performs with Blue Sky and is founding member of Tertium Quid Percussion Ensemble. Other albums he has released include Poems and Sounds (2004) and Basement Rumba with PJ Roduta (2010). He is also the author of Projections (2010), a book of poetry and original mandala artwork.
Ed Boas
Ed Boas is a lifelong percussionist and certified Drum Circle Facilitator who helps groups and organizations to build community through rhythm. His decades of experience combined with a passion for drumming are apparent in his expert Drum Circle facilitation. This highly interactive and engaging rhythm based experience encourages, creativity, self, expression, group cohesion and unity all while having a great time. Ed is also involved with a number of musical projects and is a member of Spiral Rhythms Ensemble.

Pricing:
Full day of workshops plus evening dance: $100
One workshop: $25
Please contact ManifestingVisionsMusic@gmail.com or call 814-201-7591 with questions.
Tickets are not available as this event has passed.
Related Events