The Center turns 8!
It is hard to believe that it's been 8 years since The Center opened its doors.   January 14th, 2012 was the initial opening, with Wunderbar Coffee and Crepes, Darn Yarn Needles & Thread, Pearlette, SuMa Medicine and the Opera Hall was under construction.
Since then almost 30 small businesses have opened their doors and started at The Center.  Over 90% have been women-owned and most are still going today.    This is one of the things I am most proud of with the Center.    It is hard to know how many people have come through the doors since then.
From the Beginning….

Here is the original blog post from the grand opening.  It has come a long way since the early days.
There were a ton of great events this year and a lot of good energy flowing through.    Let's check out a few
2019: The Year in Review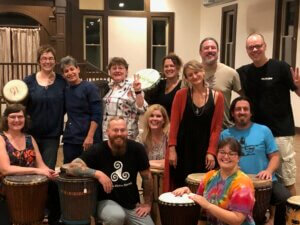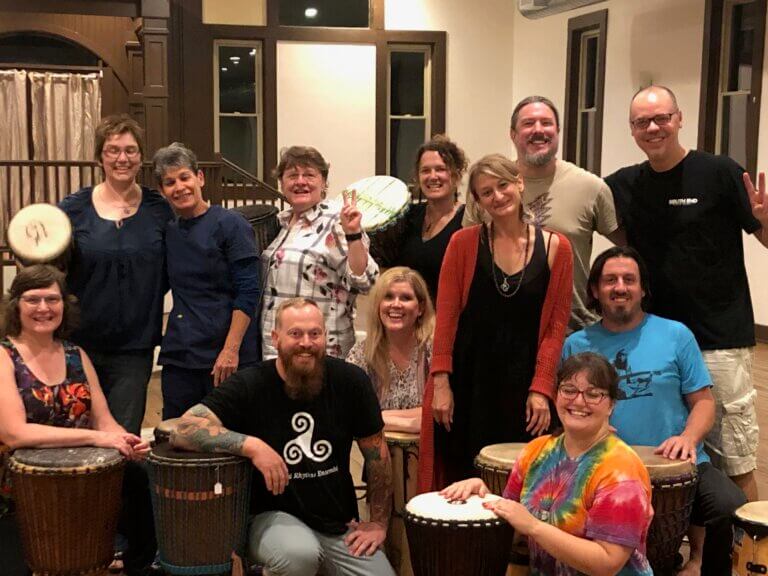 There were a lot healthy events and wellness workshops through out the year.   This keeps inline with the Mission statement of the Center.     It was a pleasure to have Jim Donovan back for his sound healing workshops and Sun King Warrior's concerts.    The Harmony Drum and Dance Circle really took off.  There were even a few international travelers that stopped in.   Last week, the Drum circle got featured in the newspaper.   Bryan Fazio lead a 4 week African Drumming workshop, that the group actually performed at the Harmony Inn on the last day.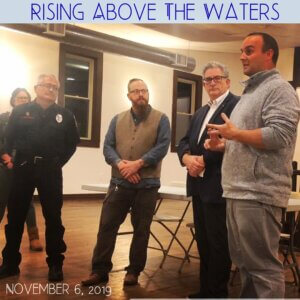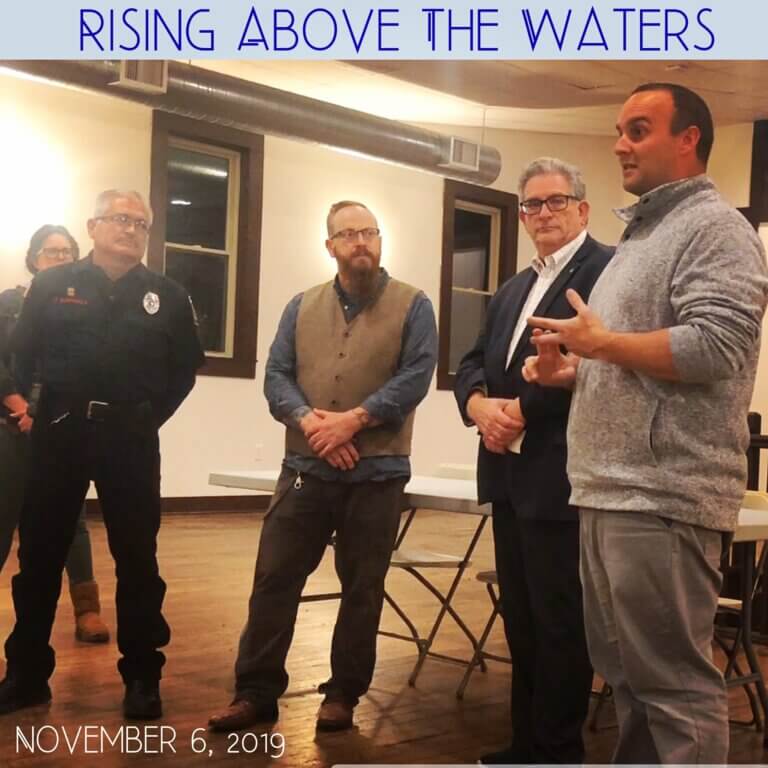 On May 28th, Harmony and surrounding communities were hit hard by flooding.  In response to the damage, a group of residents and business owners came together to help the affected.  This group put together fund raisers, coordinated resources and help.    I contacted Butler Country Tourism and Convention Bureau.  Together, we got a GoFundMe page and set up a Sun King Warriors concert at Jergels on July 14th.    Jergel's supported the event by donating their venue to the cause.
On November 6th, some of the funds were awarded to the Harmony Fire District to purchase new electric submersible pumps.   A small amount was awarded to Allegheny Aquatic Alliance, who turned it right over to the Fire District for another pump.    In total, 5 new high capacity submersible pumps were purchased for the fire department.  Click here for the Article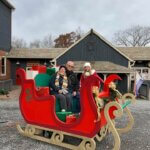 This years Christmas Festival was a tremendous success.   Many returning vendors and a few new ones made this year's Christmas Festival enjoyable.    The voice of the young lady, Alexa Speicher, carried through the parking lot and town as she sung while people took photos in the sleigh.  She was raising money for Make-A-Wish .
There are many other enjoyable events and workshops.   Hopefully you got out to experience a few of them.
2020: Looking forward to the New Year
Events are starting to be booked and organized,  be sure to check the calendar or the Center's Facebook Page for update information.   
The Opera Hall Rental venue is getting some love and upgrades.   New padded chairs and more tables for wedding and parties.    The 2020 rates and packages will be coming out shortly.  If you were planning an event or wedding, book now before the changes.
The flood put a major delay is some planned improvements last year.  This year the Pavilion should get some love and get finished up.
The businesses are going strong and look to continue to offer outstanding products and services.
On A Personal Note:
The Center's anniversary, January 14th, is a special day for me and my family.  My Father, Bob Meeder, passed away on January 14th, 1995.   This year is the 25th anniversary of his passing, which is hard to believe.  This year, our family lost the steadfast and gentle Patriach, Howard L Meeder or to us "Pap".   Pap reached 100 and was also deeply involved in his community of Mars and Gibsonia.   The family roots run deep in the area.   You probably pass the Meeder Barn on route 19 in Cranberry Twp often too.      There is a Blue historical marker behind Burger King (Route 19 & 228) that identifies that as the place of Frank Meeder's General Store, one of the first businesses in Ogle or Crider's Corner.

4 Generations of Meeder Men: Howard L. Meeder – Pap, H. Robert Meeder – Dad, Josh Meeder, Christian R. Meeder – My Son
It's bitter sweet, but I am grateful for the lessons my Dad and Pap taught me.   The sense of community and caring they instilled.   I see it in my son, who went off to college this Fall.  This has been a year of many emotions, changes and growth.  Everything changes in its own time, I guess.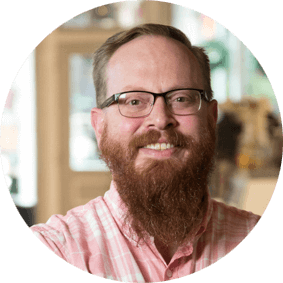 Community, both here and afar, has been a consistent source of support and encouragement.    Thank you!
Sincerely,
Josh Meeder, Owner