The Wedding Sale!! Wedding Specials for 2018. Many dates still available
by
The Big Wedding Sale
With dates available still this year, We are offering a special for any Weddings booked May through September in 2018.   Act fast and reserve your weekend now!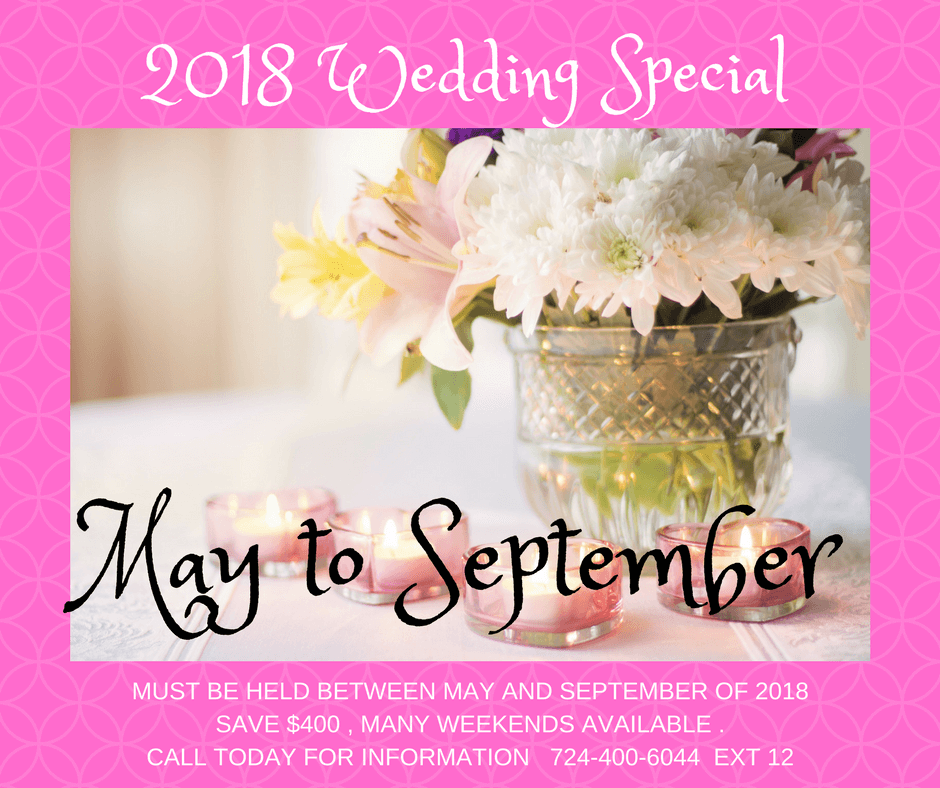 Price – $1,500,   That's a $400 discount from standard rates.
Details –  
Access to the 1875 Opera Hall for the entire weekend starting: Friday 7 AM. until Sunday 7 PM.
Dinner tables and chairs for 80 guests provided.  (150 guest Maximum, additional guests over 80 are priced per person)
8" banquet tables & beige vinyl chairs available at the venue.
Table and chair upgrades as well as additional event equipment rentals and linens are available.
Access to the Opera Hall for your Friday rehearsal dinner.
Access to beautiful photo opportunities in the surrounding historic Harmony village.
Dates –    Any weddings booked for May 1, 2018 through September 30, 2018.
*After September 30, 2018 the regular rate of $1,900 applies.
Act Fast,   This Sales Ends 5/30/2018
More information online about weddings and receptions, click here.