It's that time of year again.   Time to get seeds in the ground.  I am often reminded about the parable of the farmer and how much it applies to life.  More specifically, how much the pace of modern life is out of sync with the natural ways.    A farmer plants in the spring,  nurtures and tends during the summer, and finally harvests in the fall.  The farmer can't control the rain, sun, weeds, or pests.  He can not skip any steps or rush to the harvest.  He can only be diligent in his stewardship of the land and plants.  The plant must grow on its own, in it's own time.   I think many of us have forgotten this simple wisdom.
Anyways, here are a few ideas that I will "plant" in your head.   They may grow in their own time.
Gardens are a joy and bountiful source of food.  They can also be a pain in the butt with weeding, ravenous rabbits, and finding time.   Here are a few simple and space conscious ways to grow using pallets.  You can find these for free at many businesses, but remember to ask for permission to use them first.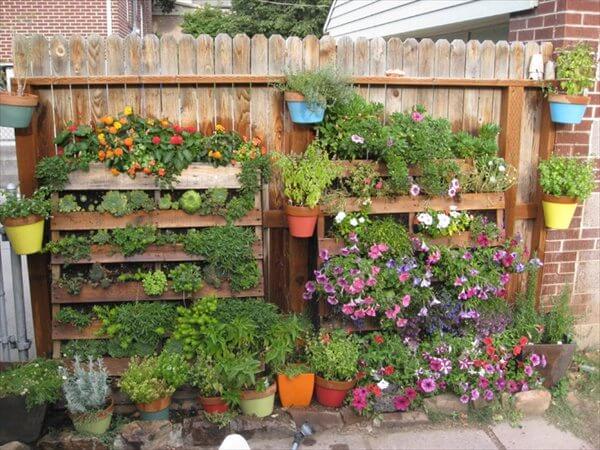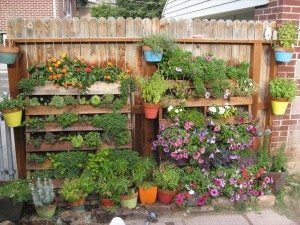 Vertical Pallet Gardens
Simply tack on a board to create a trough between the pallets, set upright, and secure to a vertical surface.  You can fill it with dirt or drop in potted herbs.
Horizontal Pallet Gardens
Much like a vertical garden, only horizontal!  You can fashion some legs out of another pallets slats.  You can use to pallets (assuming the same height) as the legs, set up 90 degrees as the legs.
If you have any DIY tips or suggestions, please share them with us on our Facebook Page or send them in to be shared in a future newsletter!
Happy Growing!