As the part of "The Center of Harmony", this renovated historical house is completely set up for professional therapists, acupuncturist, nutritionist, Reiki or other wellness practitioners. It is established and currently has a massage therapist, hypnotherapist and energy healer already in place.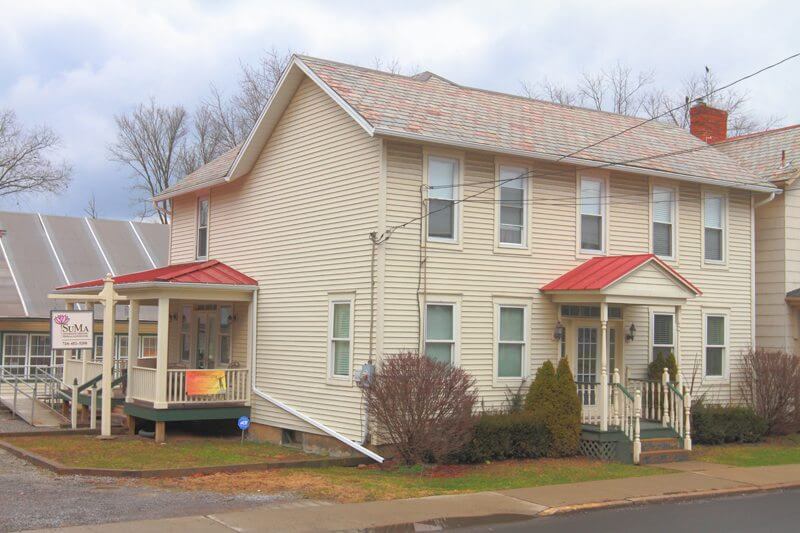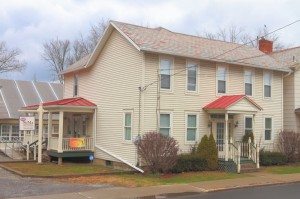 FEATURES: 3 treatment rooms, 2 full bathrooms, reception area & a shared conference room. The building has an ADA compliant access ramp and large porch of a private parking lot. With a Coffee Shop, Women's Boutique, Jewelry, Yarn Shop, Wine Store, an historical Opera / Event Hall and much more, this is a destination that brings a lot of foot traffic and high visibility. Everyone in the Center is focused on the mission listed above. Come, be apart of this excitement and grow with us!.
The Center of Harmony is a group of collaborating businesses who are focused on preserving the environment, strengthening the community and empowering people to live healthy, happy lives. This is a place where positive, forward thinking and dynamic people come together to thrive and grow.
Available Immediately, Shared Space starting at $300/month, 12 month lease required.  Full Building available also.
Video Tour online at http://youtu.be/DPat8nk-Fp0
Contact Josh at 724-272-3901 for more information and to arrange a showing.