The annual Weihnactsmarkt German Christmas Market will be this weekend, November 10th and 11th from 10am-4pm both days. Along with all of the fun events in the town The Center will be doing a "Green Christmas" theme with eco- conscious vendors selling local products, healthy food and fun demonstrations for the whole family! Don't miss the Christmas belly dancing demonstration at 2pm!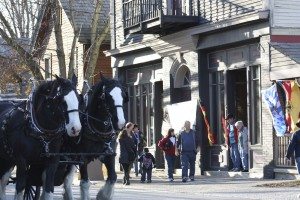 WeihnachtsMarkt is held in the tradition of Christmas Markets held throughout Germany, primarily outdoors. Harmony is a National Historic Landmark District and the event is sponsored by Harmony Museum. German food, entertainment, museum tours, horse dr
awn wagon rides and old time craftsmen and women make this a well attended and successful event every year.   Here is a short list of the Vendors that will be at the Center this weekend.
FOOD – OUTSIDE IN THE PARKING LOT
Randita's Organic Food Truck
Oh My Grill Food Truck
VENDORS INSIDE THE HALL
Amethyst – Belly Dancing Demonstation at 2PM, bring the kids to join in!
Three Kings Jewelry
Ann Mcgee Jewelry and accessoriesJen Albertini Mary Kay (botanical line)
The Vegan Goddess
Somsong Fox accessories
Scentsy
Ron Pushak Photography
Meadow Meeder Homemade Christmas Wreaths
Towhee Farms
Jan's Therapeutic Bags
Shaklee