The Opera Hall at The Center of Harmony:
Meetings & Seminars
Weddings & Receptions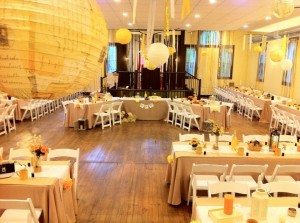 With the warm of natural wood and soft lighting, the hall is a perfect place to have your wedding or reception, or both!   Through a strategic and exclusive partnership with JPC Event Group .  At JPC Event Group, they have always been so much more than just catering for the greater Pittsburgh area.  With depth and versatility, the "Event Group" words after the "JPC" mean that we take the stress out of event planning by offering everything from linen and equipment rentals, to innovative venue partnerships, as well as sustainable and farm-to-fork catering options.
Please contact JPC Event Group directly for any wedding inquiries at  724-654-6851
About the Opera Hall
Built around 1880-1890,  The Center of Harmony was originally an Odd Fellows Hall and Opera House.   The Opera Hall is located on the second floor and have been completely renovated.  Many of the original parts of the Opera Stage were scattered around.

With two full service bathrooms and a break area attached to it, the Opera Hall can hold up to 172 people.   The Hall is available for rent.  It is perfect for seminars, workshops, meetings, weddings & receptions, social gatherings and many other events.    We have various tables and chairs available for your use.   Special requests (i.e. round tables, linens, etc can be handled through several local rental companies).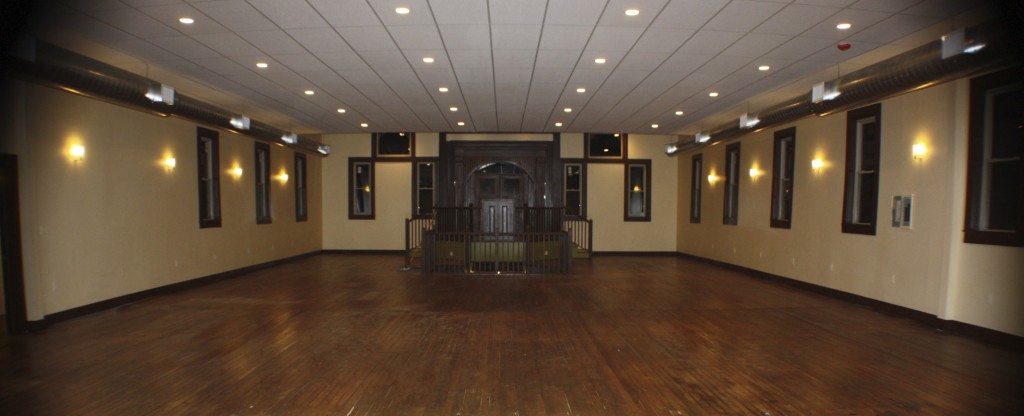 Additionally, there is approximately 1 acre of green space behind the building that overlooks the Connoquenessing Creek.    This space is available for a variety of functions and events, as well.
Contact Dana Lowers for rates and availability.
Click Here for a Hall Rental Application