---
Eye Kandy
Eye Kandy is a boutique specializing in unique clothes and accessories at below retail prices.  As a locally owned small business, they  will bring fashion into The Center of Harmony.  The clothes are flattering to women and super comfortable at the same time.    Some of the items are available at sample pricing which is up to a 1/3 of the retail price.  There are also items available that aren't samples but still available at great prices.  The prices can fit into everyone's budget!
---

Adrienne M Grafton  -  Jewelry, Fine Arts & Metalwork
Adrienne M. Grafton earned a MFA in Metal Design from East Carolina University in 2005 and a BFA from Edinboro University of Pennsylvania in 2000. Her recent work, inspired by emotions, dreams, and personal metaphors, is fabricated jewelry and sculptural pieces made of silver, gold, and copper and adorned with gemstones, pearls and enamel. Adrienne received the Judy Cheteyan Education Scholarship from the Society for Contemporary Craft in Pittsburgh, PA in 2004. She has shown her work at the NC State University Gallery of Art and Design in Raleigh, NC and taught metals workshops at Miami University of Ohio, the Society for Contemporary Craft, Pullen Art Center in Raleigh and College of the Albemarle in Manteo, NC. Her work has been published in The Art of Enameling, 1000 Rings, 500 Necklaces, 500 Earrings and 500 Chairs. Adrienne worked as the Metals Studio Coordinator at Penland School of Crafts in North Carolina from 2005 to 2007 and taught metals at Edinboro University from 2008-2009. She is currently living in Harmony, PA.
---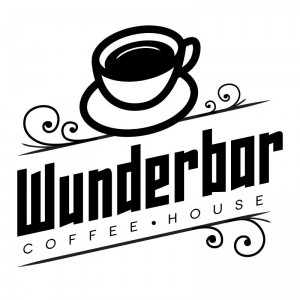 Wunderbar Coffee House         
Wunderbar is a unique locally owned and family operated coffee shop in Harmony, Pennsylvania.
We serve specialty coffees, loose leaf teas, hot chocolate, iced drinks and more along with ice cream, baked goods and tasty snacks from local providers.
Wunderbar is an ideal hangout spot with table games, puzzles, free wi-fi and acoustic live music every now and then.
Now Serving Lunch!
---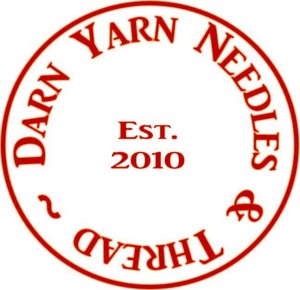 Darn Yarn Needles and Thread      
Featuring local & U.S. made yarns and supplies.  Darn Yarn Needles and Thread is owned and operated by Lisa Krack
Because we believe in the "Butterfly Effect" (the idea that every decision or action can be felt around the world), that creativity is a vital part of many of our lives, and that we're mandated to tend to and keep the Earth, Darn Yarn Needles & Thread (DYNT) carries fiber arts supplies that are American made, Fair Trade or "green"
Darn Yarn Needles and Thread is owned and operated by Lisa Krack
**DYNT accepts VISA, MasterCard & Discover
http://www.darnyarnneedlesandthread.blogspot.com/
---
"Just Pam" Custom Horse Show Apparel and Consignment
Just Pam makes Custom Horse Show Apparel. Browse photos here, then call to see what your next show outfit could look like!
---
Christine Border Photography
Who's behind the camera? My name is Christine Border and I am an enthusiastic, self-driven, good ol' fashioned dreamer who is passionate about the simple things in life. Life is full of beautiful moments. Simple beautiful moments. Through my passion for photography I have found that if you focus on the beauty of these simple moments you can capture them and lock them up forever. I have found the most beautiful photographs are unplanned. I keep my finger on the camera at times that most would put it down. Simplicity. It's beautiful.
I look forward to the opportunity to capture your life, love and play.
---
Les Cadaeux
Coming Soon!
---
 The Healing House
The Healing House, located on the property at 257 Mercer Street, is home to several wellness and natural health practitioners.   These businesses are open by appointment only.   Visit the Healing House page for more information.